Dear readers, friends, and sponsors,

We at the Frankfurt Zoological Society look back on a successful year but also a challenging one, in view of the worsening climate and species crises. As president of the Society, it fills me with pride that in 2022 our conservation programs and projects allowed us again to help preserve a number of significant natural areas on Earth.

In the face of climate change and habitat loss, we must do all in our power to safeguard our environment. With our new conservation strategy, we at the Frankfurt Zoological Society are focusing all our efforts on this. The goal we have set for ourselves is ambitious, and our ultimate objective is clear: We want to double our impact by 2030. It is a major challenge, and one we are glad to accept in order to ensure a future for ourselves and for later generations.

On behalf of all our employees, I would like to take this opportunity to thank you for your donations, grants and project funding. We were also very moved by all the inheritances and bequests we received, which represent a significant source of support for us. Thank you for the trust placed in our work to protect nature and wildlife worldwide.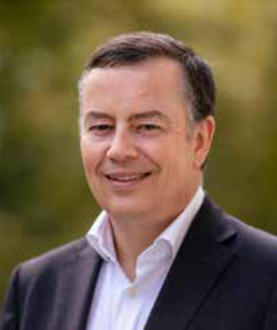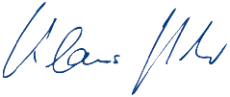 Yours sincerely,
Klaus Becker
President of the Frankfurt Zoological Society
EUR 36.96 Million - our investment in nature conservation
Every Euro donated had a sixfold impact!
In 2022, FZS received a total of EUR 4.08 million in donations. In addition, we were able to use funds from institutional and public donors such as KfW Development Bank, Deutsche Gesellschaft für internationale Zusammenarbeit (GIZ), and the German Federal Ministry for the Environment, Nature Conservation and Nuclear Safety (BMU) - a total of EUR 25.8 million. Every euro donated, therefore, had a sixfold impact! Thank you for your support!
Global crises require consistent action. We have doubled our nature conservation funding since 2012.
Protect wildness, preserve diversity
We thank all sponsors, friends and partners of the Frankfurt Zoological Society who supported our work in 2022.